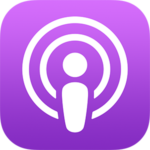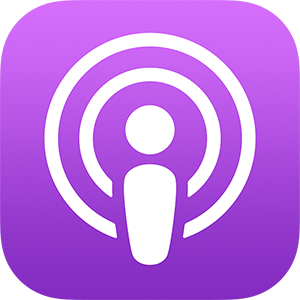 I love listening and watching podcasts. In fact, it's pretty much the main type of media I consume.  Here's a list of a few of my favorite podcasts that I highly recommend and why.  I subscribe to these using a podcast app, so it certainly makes it easier to follow them.
Developer talk
AWS Podcast

Amazon Web Services podcast is a great resource if you are interested in the cloud and want to get information about new services, hear tips and so much more.

Full Stack Radio

As the name suggests, this is for full stack developers. Each week's podcast is an interview with another developer discussing the technology and also marketing for small startups and people who are starting their own consulting business.  Personally, I prefer the tech discussions than the startup/marketing tips but all around great podcast.
Fun stuff
NPR Car Talk

I've loved this show ever since moving to America decades ago.  I love Click n Clack. I find the show funny, entertaining and informative.  Sadly, Tom Magliozzi died a few years ago so there are no more new shows.  However, each week they do air the "best of" shows that are still worth the listen.

Home theater Geeks

This podcast has been cancelled and no new episodes are available.
I am an audiophile.  I love music and home theater systems and have always been interested in learning more.  This podcast from TWIT provides an abundance of information on the latest audio and video standards, news, and products that hit the market.  Anyone interested in learning more and keeping up to date must watch this podcast.  There are audio and video versions of this podcast, while I sometimes listen to the audio version in the car and it's great, there show many diagrams and charts which really requires you to watch the video instead. I tend to listen in the car but do find myself having to stop the show and switch to the video version once I'm home.