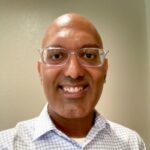 I am Davinder.
During the day I write code dabbling in PHP, TypeScript and JavaScript.
In my spare time, I enjoy woodworking, home improvement projects, designing, watching great TV, movies and listening to music. I have too many genres of movies/tv and music but my favorites are sci-fi, drama, comedy, smooth jazz, soft rock, pop, new age… (I have a lot of favorites).
While I'm not doing any of that, I do like to travel and eat great food.
Oh, and I do enjoy running – although I need to get back into it again.